Christmas Markets and Ice skating rinks: is there a better way to spend a perfect Christmas in London?
Less than three weeks to Christmas, and London is in full splendour, glittering with lights and festive decorations. There are always so many things to do in London and wonderful places where you can absorb the atmosphere of the festivity period: markets, shopping streets, great department stores and obviously open air ice skating rinks. London is ready for Christmas, and –  as usual – Christmas in London is a special affair.
Have you done your Christmas shopping yet? Well, if you haven't, you are spoilt with choices in London. And if you want something different than the usual shop, just head to one of the specially created Christmas Markets and find out the special gift for your beloved ones.
Southbank Centre
Do you want the Nordic feeling? What is more typical than a mountain chalet? Christmas is not really Christmas without snow, and Southbank makes its best to bring the Alps near the Thames. It's such a wintery scene that I can almost hear George Michael reminding everyone what happened last Christmas… Tacky? Maybe. Expensive? Definitely. Worth a visit? Absolutely!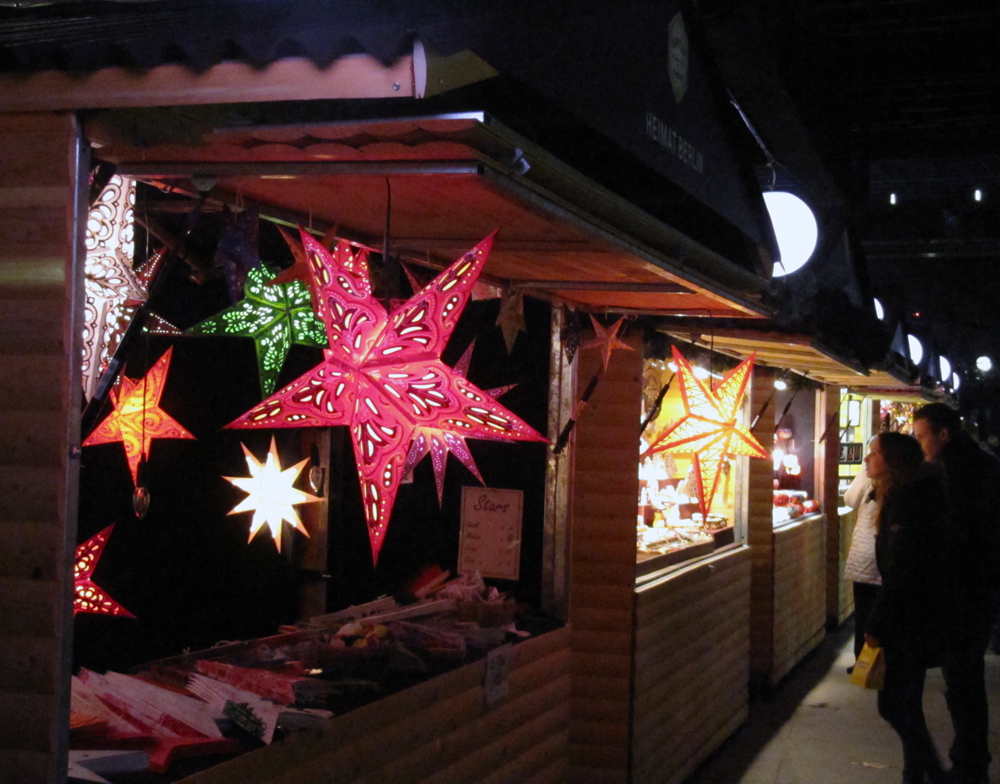 This year Southbank Christmas Market seems more focused on craft and tradition, rather than tacky souvenir, but this is an advantage: who wants to come here to buy overpriced pseudo-tyrolean souvenirs?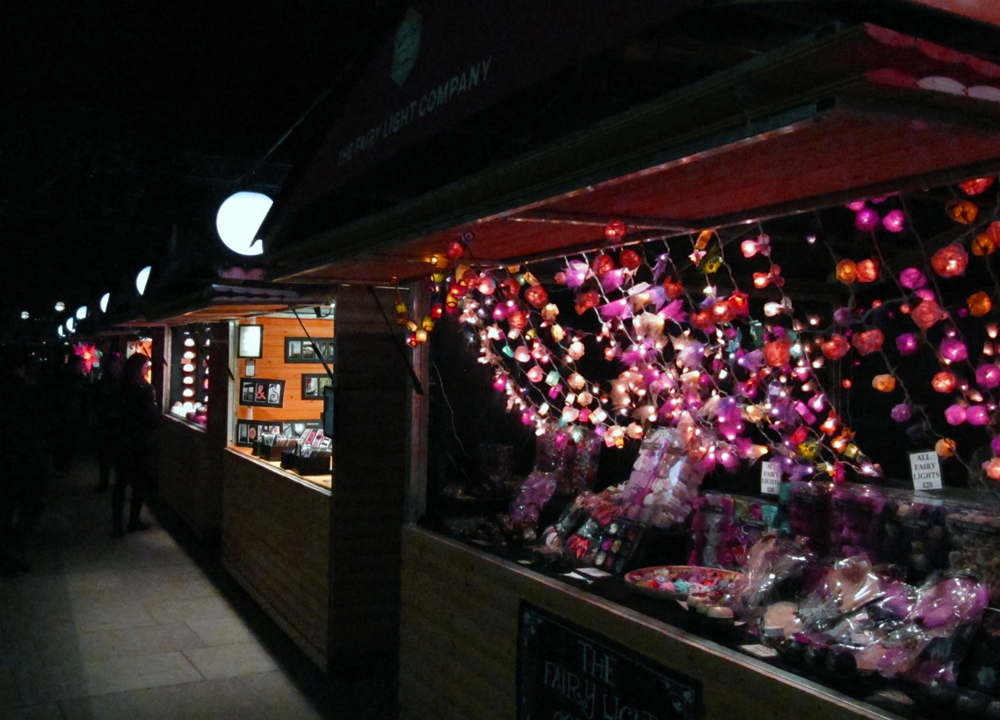 Enjoy your walk and the lovely views over the Thames. This is such a great location! if you cannot find anything nice to buy you can keep on walking along the Thames, and soon you will reach the Christmas Village at the Tate Modern. And don't forget that in this season it gets dark pretty soon, so you can enjoy the Christmas lights even in the afternoon.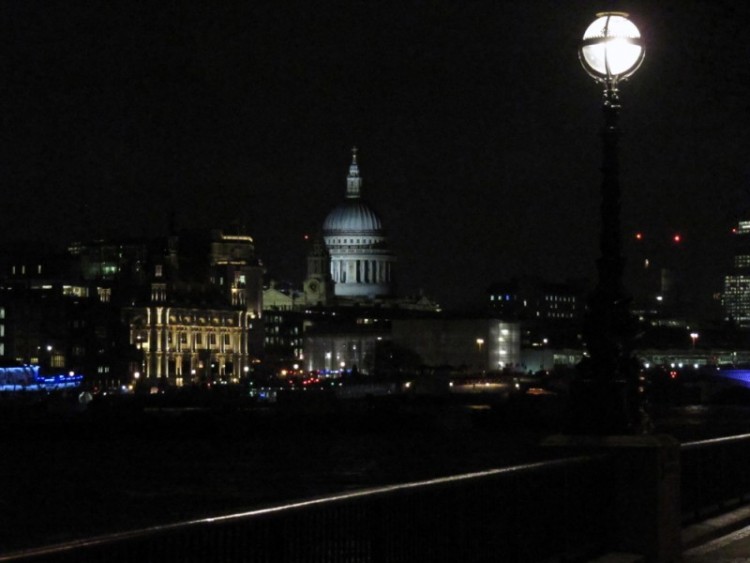 Tate Modern Christmas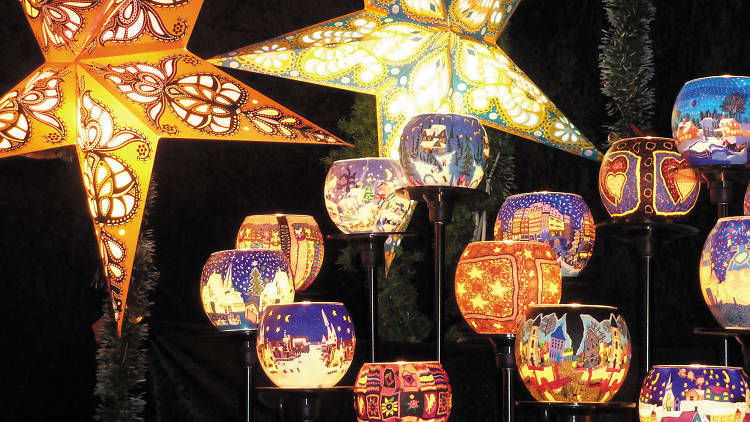 Another market with a very Nordic feeling, completed by the ever present wooden huts. Usually less crowded than Southbank, and with more space to stroll around, the Tate Modern Christmas Market is a good alternative to an expensive trip to Austria, Germany or South Tyrol: you will have your share of ginger bread, spiced wine, sausages and Christmas gifts in abundance.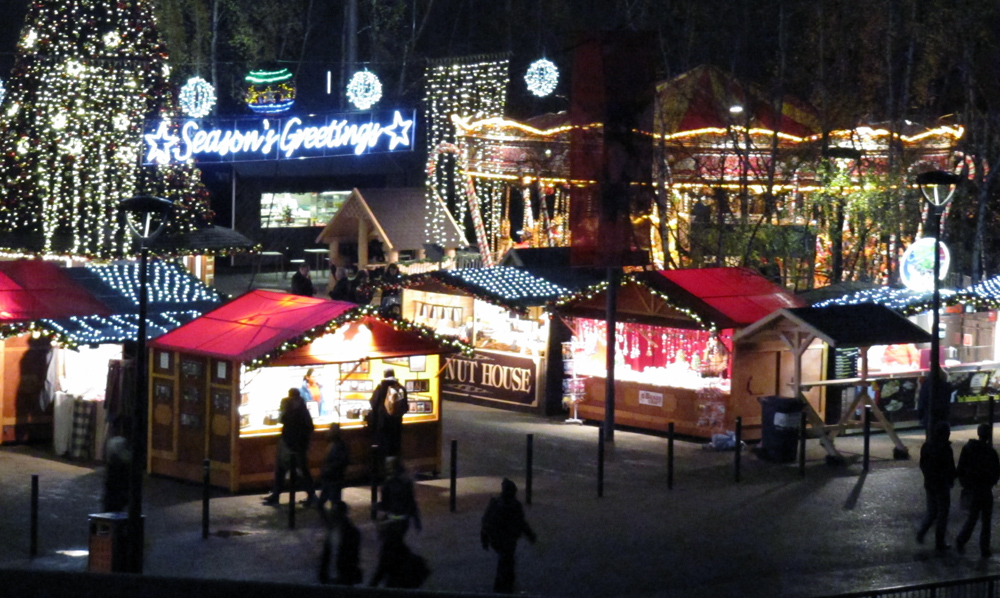 You will miss the ski slopes, but will be rewarded with the magnificent view of St Paul's Cathedral from the Millennium Bridge. Isn't that nice? Again, watch out for the prices or it would be cheaper to fly to Nurenberg and back!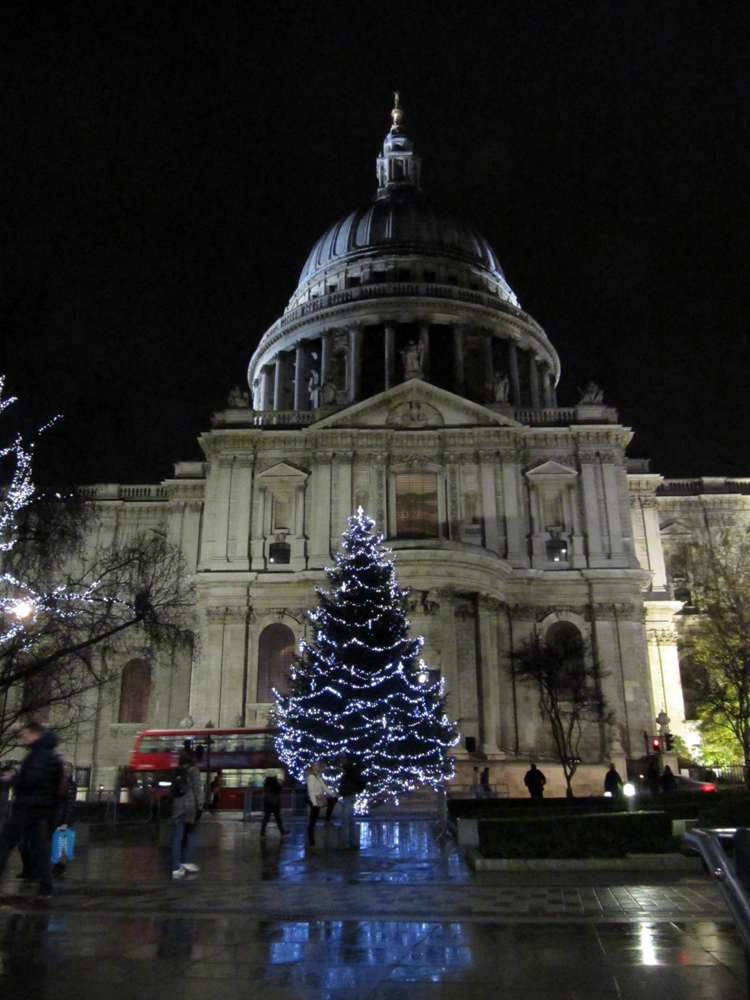 Oxford Street Fair Christmas Fayre
Do you want something more ethical than splashing money around for useless and mass scale products? Head to the Oxford Street Fair Christmas Fayre: you will find ethical, fair trade, eco-friendly, recycled material gifts. But remember: it's open only for one day, on the 12th of December, from 11am to 6 pm. Address: Regent Hall, 275 Oxford Street (near Oxford Circus Tube). It might be pretty crowded, but Christmas in London is not for the solitary type!
If you cannot make it on the 12th of December, and you still want to buy something on the independent and fair trade side, you can head to the Barbican Christmas Market: open only on fri, sat and sun from the 4th to the 20th of December. It could be an alternative and less crowded option, although who doesn't want to get squeezed in the mob.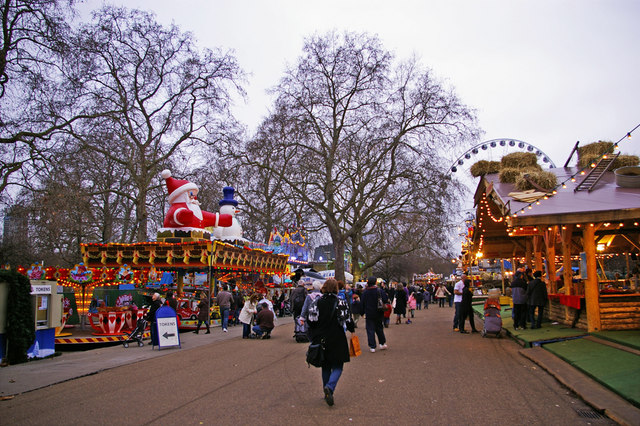 But if you don't care too much about overcrowded places and overpriced food, just go the Hyde Park and enjoy the massive Winter Wonderland. Winter Wonderland is so big, that it would need an entire guide dedicated to it. The entrance is free, but after you have passed the gate, get ready to pay (almost) for everything you see, touch or do. Ice rink, games, rides, Circus: it has it all! "wonderful" someone said on Tripadvisor; "waste of time and money" wrote a less enthusiastic visitor. If you don't like to be ripped of, avoid it like the plague. £7 for a sausage? £8 if you want onions too? No thanks. I can always go to Herman ze German,  if I want a proper German food experience without the winter wonderprices! You really want to go? Follow this advice from an experienced London blogger .
Obviously, markets and fairs are not the only places where you can find your Christmas gifts. In a shopping paradise like London, any shopping street will have its share of lights, Christmas Trees, fake snow and Santas trying to catch the customers' attention and drag them in during the shopping frenzy. Oxford Street, Regent's Street, Covent Garden, Carnaby Street…pick your own favourite, and enjoy!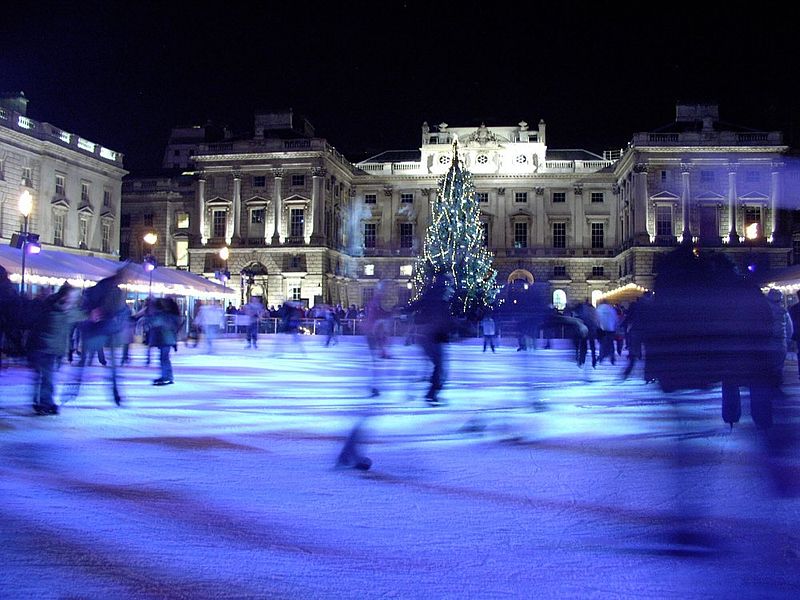 Tired of shopping and looking for something different? What's more Christmas like than the traditional ice rink? The most famous in London are definitely the one at the Natural History Museum, in South Kensington, or the one in the beautiful Somerset House, on the Strand. Skating in London could be a daunting experience, though, especially for the booking process required. You have to buy your tickets in advance, to avoid disappointment, and choose a time slot…then pay at least £12 each for a less than an hour skating. But this is London, and probably these prices are what one should expect. At least, Somerset House is a magnificent location and the beauty of the place can enrich the experience. If you want to splash even more money there are also Club Nights Events, Jazz skate options, skate and dine combos, and you can enjoy the "après-skate" at the Fortnum & Mason Lounge .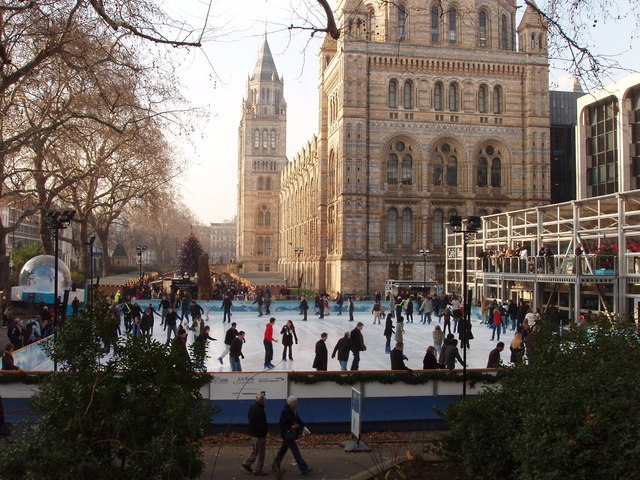 The Natural History Museum Ice rink is sponsored by Swarovski, that certainly has a thing or two to say about crystals, and is definitely a clever association with an Ice rink, but it does not immediately make you associate it with the word "cheap". And nearly £16 for a 50 minute skating session does not sound cheap to me at all! At least mulled wine, hot chocolate and tea come to a more reasonable price than at the Fortnum & Mason Lounge, but that's hardly surprising.
Another skating option could be the Ice Rink at Strawberry Hill, near Sir Walpole's gothic palace. A nice location and something a bit different than usual, but still £12 for each adult (plus a train ride). Is it worthwhile? Only if you want to visit the House too.
So, nowadays skating in London is not a very cheap option. Even the once affordable Broadgate Ice rink, is now priced at £13, and the location  – near Liverpool Street Station – cannot be compared to Somerset House or the NHM.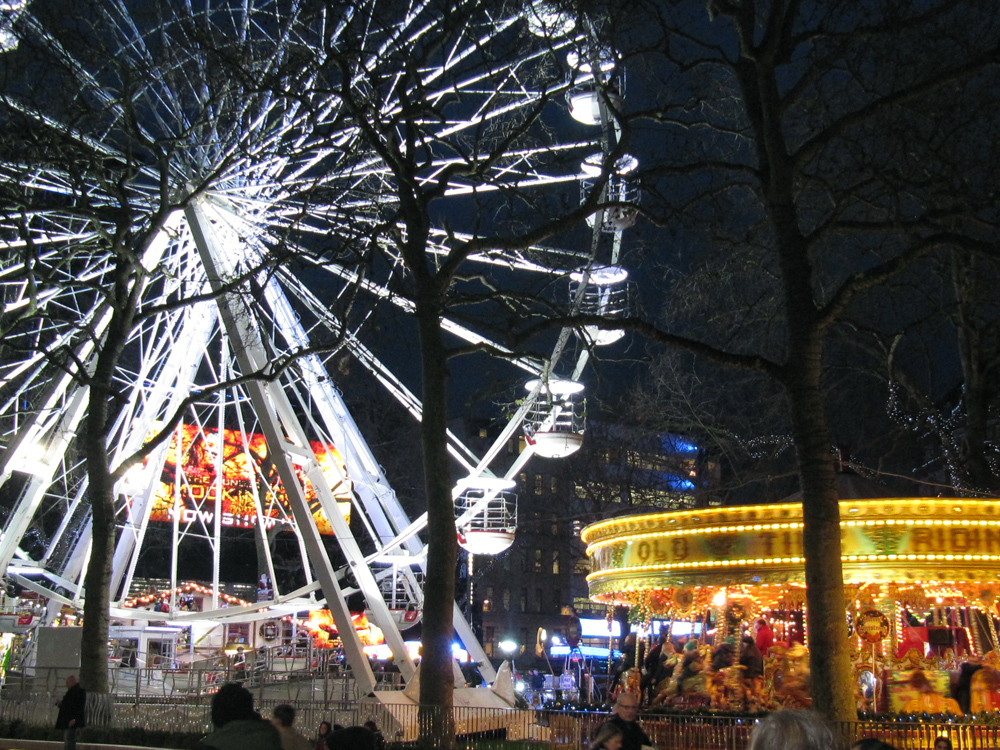 As you can see, Christmas in London can be an expensive business. But strolling around, enjoying the lights and the views, browsing through market stalls, smelling the cinnamon and spices or admiring beautifully crafted shop windows is quite good fun too. And – after all – this is (almost) Christmas! Don't we deserve a special treat for one day?