Any time of the year is good for visiting London, but just before Christmas it's particularly good, if only because you can admire the famous London Christmas lights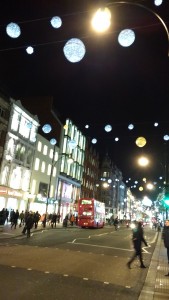 Every year in central London Christmas decorations appear everywhere as early as november and this year the Christmas lights are particularly beautiful. Shoppaholics from around the world all know Oxford Circus, but at Christmas this crowded crossroad becomes an ideal starting point for everybody who wants to admire the Christmas lights on Regent's Street.
Flying angels appear to float in mid air, over the bustling traffic of the road below with its taxis and red buses, shining and fluttering in sparkling light. It's a real show to be appreciated in the evening (and here in London you don't have to wait long to see the dusk approaching: at this time of the year it can be as early as 4 pm!)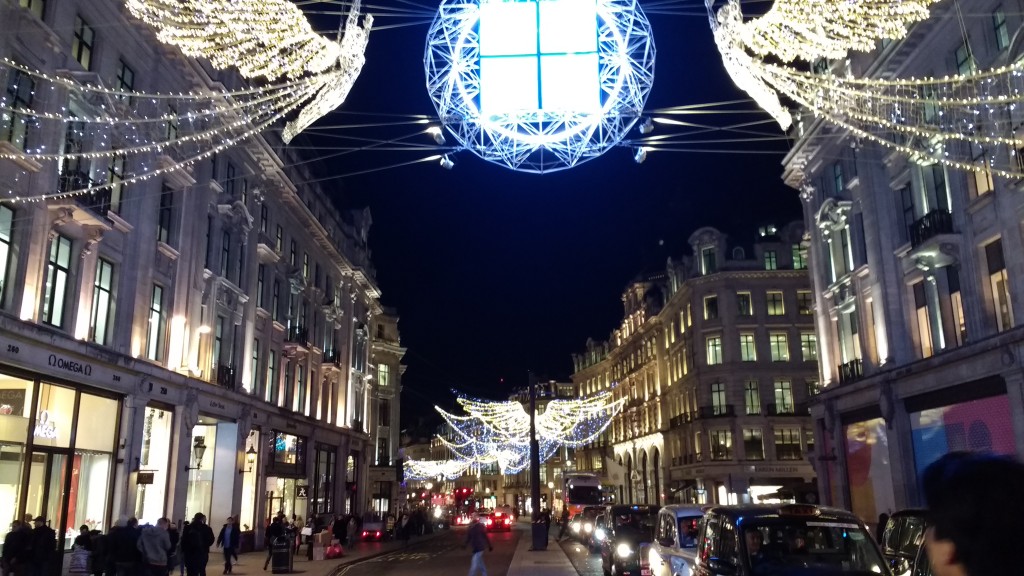 If we walk down Regent's Street the Christmas lights will mix with the colours of the shop windows, surely a more commercial kind of show, but still nice to admire in the evening.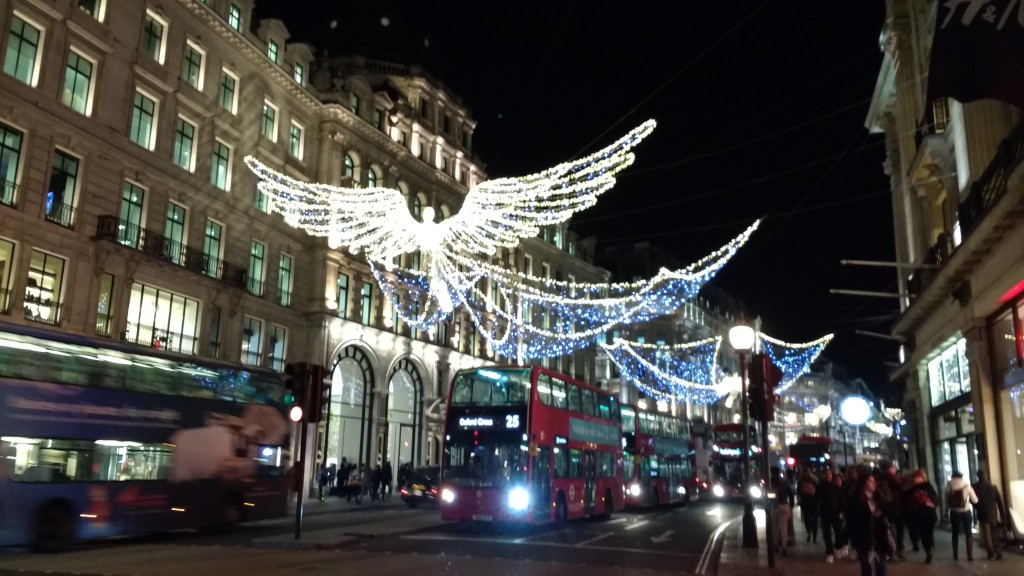 If it is not too late, take a turn left onto Great Marlborough Street and take a look at the famous Liberty store. Like every other large department store in London the Christmas spirit takes Liberty and its shop windows becomes an animated show. Obviously during your Christmas trip in London you cannot miss other famous stores like Fortnum & Mason in Piccadilly, or Harrods in Knightsbridge, but Liberty has the advantage of an ideal position, so close to the Christmas lights in Regent's Street.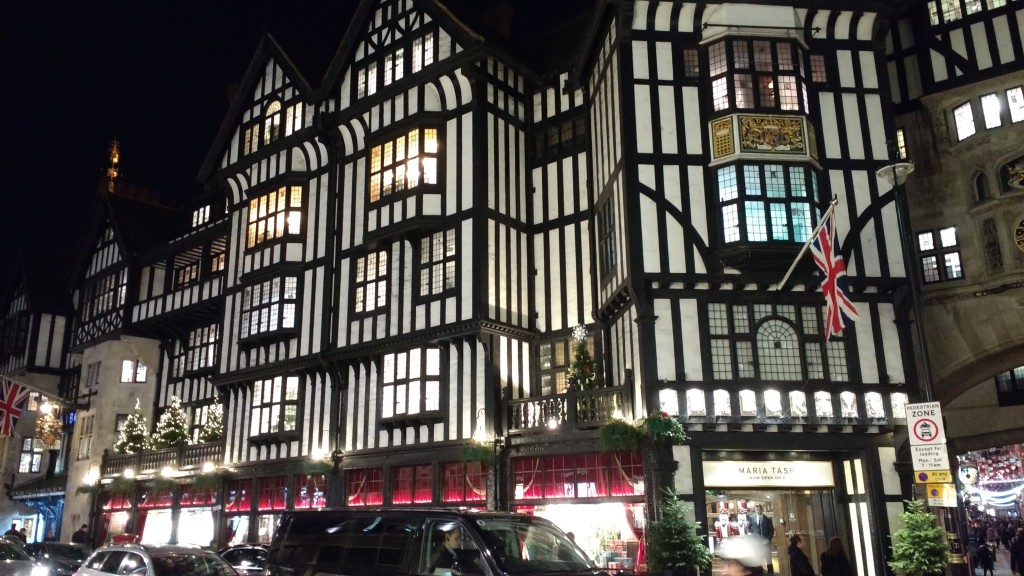 If you want to know something more about this unique shop, take a look at our post "a walk in Soho and Covent Garden".
Just after Liberty you will find yourselves at the entrance of Carnaby Street. The famous fashion street of the Sixties has been loyal to its tradition, and the Christmas lights here are focused on themes like Peace and Love, so often celebrated in those years. These Christmas lights are quite different, for sure, but they are still very fascinating, especially if you happen to see them when the sky is pitch dark. You are now in Soho, an ideal place to be if it is dinner time. If you don't know where to go or if you don't want to leave the choice to pure chance, you can always read our suggestions for the best affordable restaurants in central London. You will surely find one of our favourite ones at a short stroll distance. And a walk through Soho in the evening is a classic London walk!
Christmas Lights are not the only attractions you can find in London. Maybe you'd like to see the Winter Wonderland in Hyde Park (even if it's never on my top list of things to do in London) or you can do your Christmas shopping in Oxford Street: you will surely find something right for yourselves or your beloved ones
Another typical attraction of Christmas in London are the ice rinks. If you like skating, you might wish to do it in a beautiful environment, such as Somerset House on the Strand, or the Natural History Museum in South Kensigton. We spoke about these in our last year's Christmas blog post, where you can find more information.
So, Merry Christmas (in London, of course)! 😉