An itinerary to find landmarks of David Bowie's life in London
Although David Bowie spent a large part of of his life in the US, he was a true Londoner in many aspects, and London has many landmarks linked to Bowie's life. Bowie was not only born in London but it was in London that he became the artist we learned to know, follow and love. It is difficult to say how much London artistic spirit has influenced Bowie's own: he was too much eclectic to follow just one stream, and other places – like Berlin, to name one – had their importance in Bowie's artistic growth. However, London has been the background of his early career and it is here that we can find the places where Bowie's legend took shape.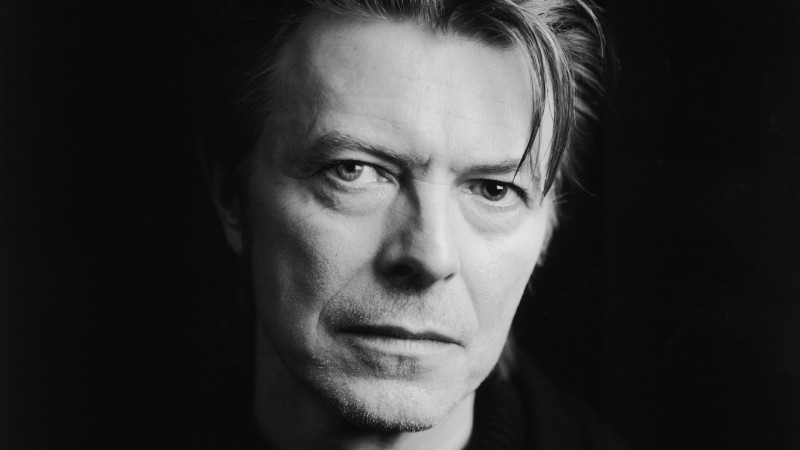 Let us follow Bowie's footsteps through an itinerary that shows not only the life of one of London's greatest artists, but also the  artistic soul of London itself.
David Bowie and Brixton
Our starting point can only be Brixton, where David Bowie – or better David Jones, as he was called then – was born on the 8th of January 1947, at 40 Stansfield Road, to be precise. Now it's a gentrified area, but in the mid 1940s it was a poor neighbourhood, where large waves of immigration from the Caribbean were shaping and changing its character for ever, and making Brixton the fascinating melting pot that it is today. Bowie spent only his first 6 years here and Bowie is still very much loved and remembered around here, being one of the few Brixton boys who really reached world. The Joneses moved then to the suburb of Bromley, and it was at Bromley High School that David Bowie got the infamous punch that left him with one enlarged pupil, changing his eyes appearance for ever.
In Brixton we can admire the mural made by Australian artist James Cochran in 2013 with Bowie portrayed as he appears on the cover of Aladdin Sane, the famous record of 1973. You can find it on the side wall of Morleys department store, just across from Brixton Underground station. The spot has also been chosen after the dead of David Bowie as a sort of shrine, where many fans have left their homages.
David Bowie and Soho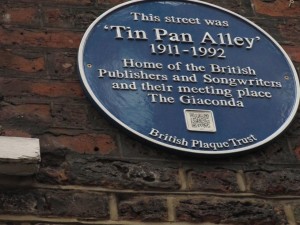 David Bowie's early career took shape in Soho, the central area of London where the music industry was thriving in the early 60s. Although many iconic landmarks have disappeared, there are still many areas of Soho that keeps the feeling of the rock aura of the time. Our first stop must be Denmark Street, which is still dotted with guitar and music shops, although a new planning development of the area is threatening its survival, and rising rents are pushing many business away. La Gioconda café at number 9 (now completely refurbished, transformed in an up market establishment and funnily renamed "Giaconda"), was the bar where David Bowie hanged out with his friend Marc Bolan and the door beside the bar was the entrance of the Central Studios, where early recording of Bowie (still called David Jones at the time) were made; at number 7 was David Bowie's first agent and if you like vintage guitars, down this narrow street you can find real gems, some of Bowie's time too. Just imagine how many guitars left one of these shops on this very same street to end up on the most famous stages in the world… Just unbelievable!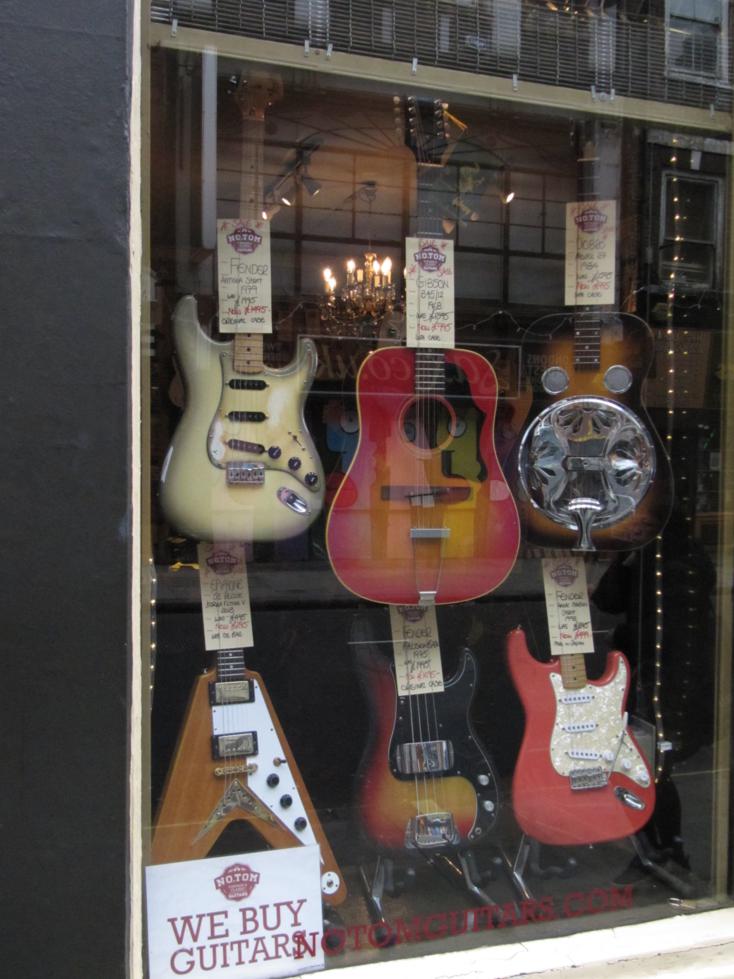 Soho has other historic places linked to David Bowie's music career: in Wardour Street (n.90) the iconic Marquee Club was the place to be for established bands and wannabe stars, and Bowie hit the stage more than 20 times between 1965 and 1973, before becoming too big an act to perform in the small premises.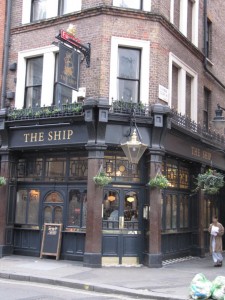 The Club is now gone (even in its latest incarnation on Charing Cross Road), but you can absorb some of the gone by atmosphere in the nearby unchanged The Ship pub, quite popular with the musicians of the time (not only Bowie, but also John Lennon, just to name one). Further down the road , on your right, you can walk into the tiny St. Anne's Court, the location of the Trident Studios, where David Bowie recorded Space Oddity on the 20th of June 1969. Trident were the attraction of the time, so much that the year before the Beatles had recorder Hey Jude there because of the Ampex 8-track machines, which were the technical novelty of the time, not available even at the popular Abbey Road Studios. Bowie also recorded there Hunky Dory (1971) and The rise and fall of Ziggy Stardust and the Spiders from Mars (1972). The transformation of Bowie from a semi-unknown promising artist into a glamorous rock star was now complete, and Soho was the background of this unstoppable rise.
David Bowie and Mayfair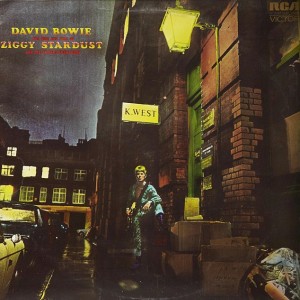 On the border of Mayfair, just beyond the elegant shops of Regent's Street, one can find a narrow and rather anonymous alley, which nonetheless has a strong connection with David Bowie: Heddon Street. This is probably the most iconic landmark in Bowie's London, because here, on a cold January evening of 1972, the photo cover for the Ziggy album was shot. Heddon Street looks quite different now: no fancy restaurant can be found on that famous cover and if it wasn't for the commemorative plaque it would be hard to find the exact spot. But, with a little bit of fantasy, we can still imagine a young David Bowie in a skimpy suit, with a guitar strapped on his shoulder and a booted foot leaning on a pile of cardboard boxes, in a self assured pose, as if he knew that on that night a legend was born.
Follow our map through the streets of Soho: if you are coming to Soho from Brixton, take the underground to Oxford Circus, then change on the Central Line to Tottenham Court Road, which is the nearest station to Denmark Street. From there you can follow the itinerary on foot to Heddon Street.