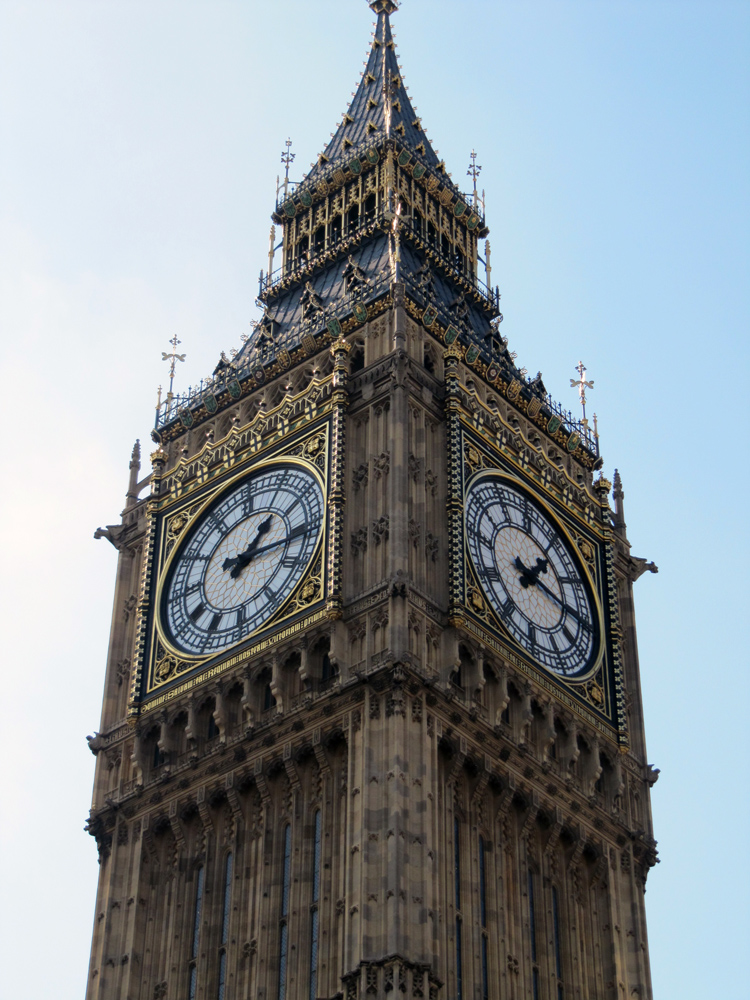 Finding only 10 things to do in London is not an easy task, because there would be at least 1000 to recommend. What would you leave out?
I will try and suggest you the best 10 things to do in London, always keeping in mind their cost, of course.
Maybe some of these things to do are already included in your plans or, as I hope, you will find some new  ideas. In any case, just let me know what you think and if you have other suggestions do not forget to leave them in the comments.
Visit a museum.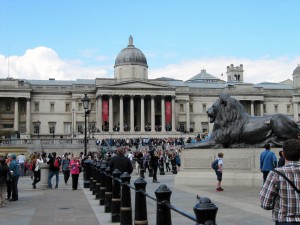 Of course, you might say. Too easy to suggest. Yes, it is very easy indeed, if you think about it: London is full of museums, and often for free. No matter what your preferences are: here there is just about everything you can think of. First of all there are the National Gallery and the British Museum, of course. Although it won't be necessary to spend there the whole day (for the National Gallery, for example, you can use my guide to the 10 paintings not to be missed ), just look at what interests you most. For example, fans of science in South Kensington can find the beautiful Museum of Natural History, and the fascinating Museum of Science. Personally (and here comes the real tip number 1) I recommend the Museum of London: if you love this city, this is one of the museums not to be missed.
Visit Hyde Park by bicycle.
London has many beautiful parks, and all very easy to reach. But the biggest park  is definitely Hyde Park, almost too vast to see it on foot. However, it has  the perfect size to be seen by bicycle. You can take advantage of the bicycle rentals that are located at each corner of the park, and after the initial cost of £ 2, you can keep them for free for 30 minutes. You can then take them to another station enjoy some rest in the park and take another one again without having to pay anything more. The bike hire lasts 24 hours. If you are a bit adventurous and not afraid of the traffic you can also venture around London. Remember to keep your left and be very careful at intersections.
Go for a London walk.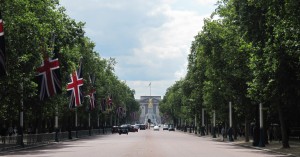 Or better still, go for the famous FEC Walk: the Essential First Classic Walk . This self-guided walking tour is a must for those who want to see the centre of London and all its famous monuments. I say no more. If you like the idea, you can read our guide here. 
There are many other itineraries, of course. Those who prefer a guided tour can follow one of the famous London Walks (but these are paid walks and usually only in English), but a little 'do-it-yourself' is not that bad, if you have someone to turn to for advice (myself, for instance. Go ahead: ask me your questions in the comments and I will try to give you more suggestions, if necessary).
Go to a pub for a pint.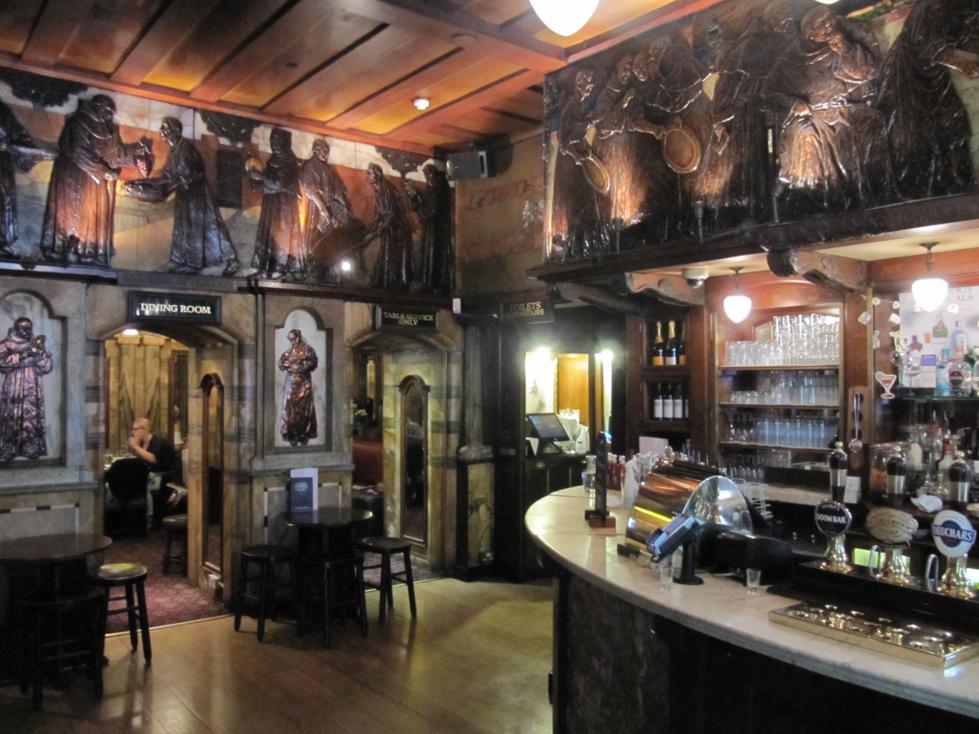 And drink an ale, obviously. This is a suggestion that unfortunately is not suitable for the under age, and if you have come of age recently or if you just happen to look very young, I recommend you to bring along a photo ID, or no drink for you! What pub? Well I'll write a post dedicated to the subject, but I'm still doing a direct research, and I need a little more time – and some more beer …. In other walks I propose (such as the Soho and Covent Garden walk, for example) I have highlighted some pubs worth visiting, but I cannot reveal their names here, otherwise you will not read the other posts! However, in London there are many characteristic inns and pubs. Just take a look at the menu and you'll know right away if they are really English or not. Or you can trust the famous Sam Smith chain, who has maintained the originality of its pubs and is notoriously cheap. There are those who even tried to visit them all! Here you will find the map.
Visit a market.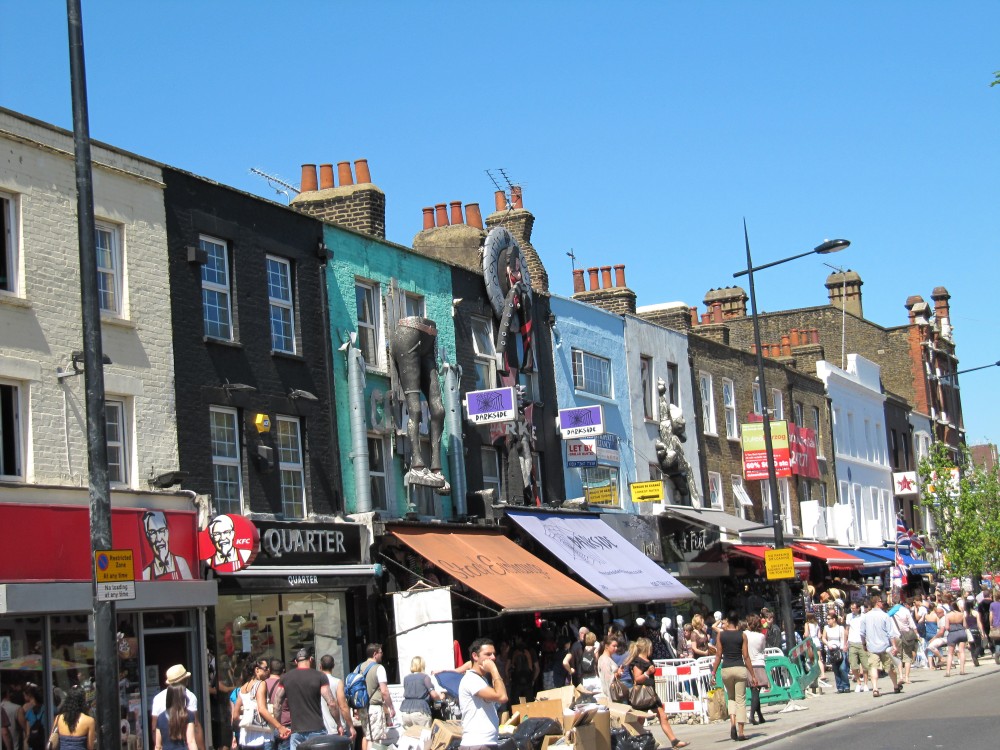 In London there are probably more markets than museums, and since it is one of the cities with the largest number of museums in the world, you'll understand how many markets there are! The choice is quite personal and tastes will direct you, but you cannot visit London without seeing at least the Camden Lock market or the famous Portobello market.
In Camden you will find just about anything, and you can easily spend the entire day there, since there are also many stalls with foods and cuisines from around the world and you can sit and eat on the benches of the Stable Market, near the statue of Amy Winehouse, or along the banks of the canal ("lock" refers to the local canal lock which can be seen from the bridge; you may also happen to see it in action!).
Portobello is almost synonymous with the term "market, although its fame is mostly for antiques (to be seen on Saturday  when there is the Antique Market). I have just been to Portobello quite recently, after a break of several years, and I must say that I have found it quite "camdenized", that is to say that many things can also be found in Camden (T-shirts, handbags, jewelry, etc.). However it still retains its peculiarity in the number of shops and stalls selling antiques of all kinds: furniture, ornaments, paintings, vintage jewelry, old-fashioned cameras, books, CDs and vinyls, crafts, etc. In this sense Portobello is more genuine and there is more original stuff to be found.
But the huge list of London markets does not end with these two: in the town centre you can see the Covent Garden Market, then, in the City, you find the typical markets of Spitalfields (with special days dedicated to vinyl records and vintage clothes), Brick Lane and Petticoat Lane, with their oriental flavour, and the Victorian Leadenhall Market; Islington (Angel tube) has Camden Passage; near London Bridge cooking enthusiasts can be mouth-watering through the stalls in Borough Market, or they can go to Brixton, if looking for something more authentic.
In short, choose one or two markets that will inspire you, and have a good shopping!
Cross Westminster Bridge in the evening.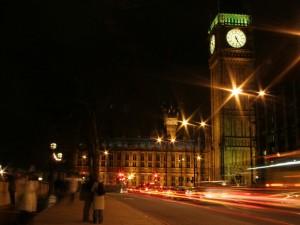 Among the many things to do in London, a tour in Parliament Square to see the Big Ben and the Houses of Parliament is probably already in your "to-do" list. Well, I could not agree more (even my FEC walk takes you right here, at the end of the tour). But admiring the Big Ben with the evening lights is a beautiful sight not to be missed. Cross Westminster Bridge and go to Southbank to the London Eye, which will be lit up as well. The walk will be less crowded than during the day, because the attractions are now closed. Step past the London Eye and climb on the pedestrian bridge you will encounter along the bank. From the bridge, crossing the Thames, you will have another beautiful glimpse on the Big Ben and the dark river Thames flowing underneath. Continuing on the other side you will get to Trafalgar Square. It is still a "mini-walking tour" of the centre, but with the evening lights it will have a completely different effect.
Take a ride on a red double-decker bus.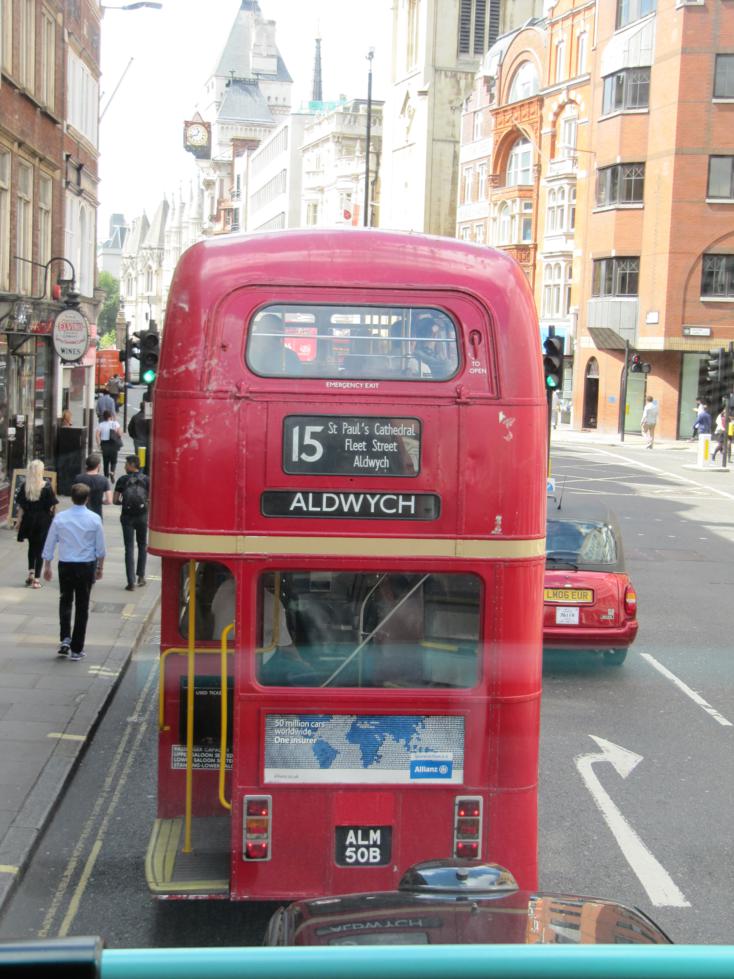 I'm not talking about a tourist bus tour, which costs far too much. Travel like a Londoner instead: hop on a red double-decker bus and take a tour around London. It is the most convenient and economical way to visit London too. I also have a guide ready for you, if you do not want to plan a route by yourself. Our itinerary will take you through the City to the Tower of London and Tower Bridge; you will then return to the Strand through rather unusual roads along the south bank of the Thames; you will be able to see the most important monuments – such as Big Ben, Parliament Square and Westminster Abbey – , then you will be led through the streets of shopping in Knightsbridge and Piccadilly, and through theaterland in Soho; eventually you will get back to the heart of London, Trafalgar Square. Among the many things to do in London, this is definitely the most comfortable and practical one. The cost of such a day long journey? Only £ 4.40 for unlimited bus rides (if you have an oyster card or a credit card "contactless"). Where can you find a better deal?
Watch the deers in Richmond Park.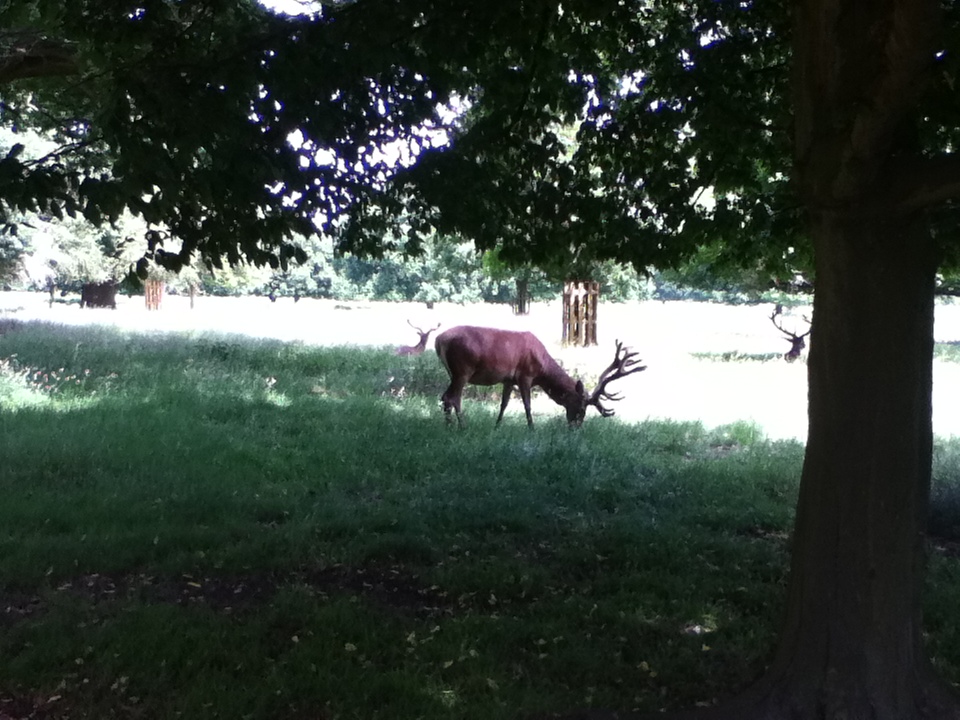 If you are in London for the first time, maybe you will not have much time to go to Richmond, but if you have enough days left and the weather is mild, you can explore this western suburb of London, which is located along the Thames and has kept a village atmosphere. After a brief tour of the elegant town centre and a visit of the gardens along the River Thames, you can climb up the hill and enter Richmond Park. Venture down one of the paths and you will have many opportunities to spot the deers grazing freely. A very unusual sight for a big city like London. You can choose a circular itinerary and return to London from Richmond Station (served by train from Waterloo, by tube via the "district line" and also by overground) or you can cut diagonally across the park and take the train back to Waterloo from one of the nearby stations (Mortlake or Barnes).
Eat something typically British in a typically British location.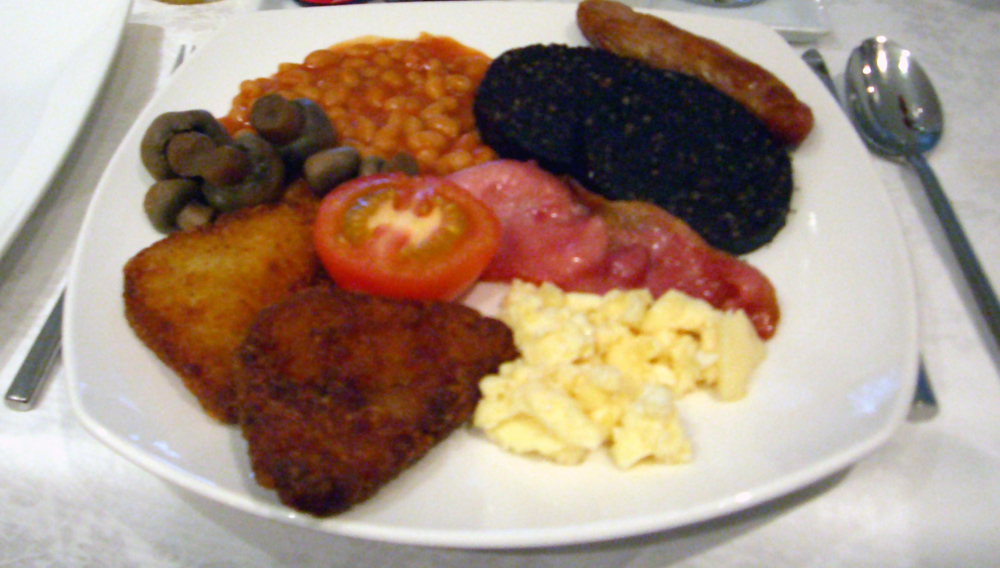 Whether an afternoon tea in a hotel or even in Kensington Palace, or a full English breakfast in a restaurant in Soho (some serves breakfast all day, if you cannot be bothered to do it early in the morning), or a Sunday Roast, or a Fish & Chips, or a Steak and Ale Pie in an English pub. Your budget and your tastes will tell you what to chooose, but whatever it is,  do something typically British. It could also be eating strawberries and cream at Wimbledon, but I am afraid it would  be rather difficult. I have not been able yet …
Visit Hampton Court.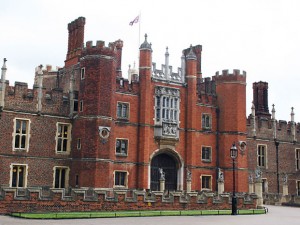 It is not the most advertised destination of London. Probably the Tower of London gathers more support (and for that matter it is also much more crowded), but the Hampton Court Palace is undoubtedly one of the most beautiful historic homes of England. Just visit the gardens, if you do not want to make the full tour inside; it would be a pleasant way to spend a summer day (and why not, even spring and autumn could be very good choices too). In the near Bushy Park you will also have the opportunity to see the deers, and that would save you the trip to Richmond, unless you had the time. On the north side of the park, just outside the Lion Gate, you can also find the historic inn Kings Arm, where you might even add the recommendation number 9.  In this way, the trip to Hampton Court would include three of the best things to do in London! If you are really a lover of historic homes, you might also consider an annual membership : for £ 47 you will have an unlimited number of entries for a year in five royal palaces: The Tower of London, Hampton Court, Kensington Palace, Kew Palace and Banquetting House.
With this list I hope you will never be short of ideas, even if  in London it's really difficult not to find something you like.
Leave your comments and preferences and do not forget to share the post with your friends, if you liked it.
See you soon!